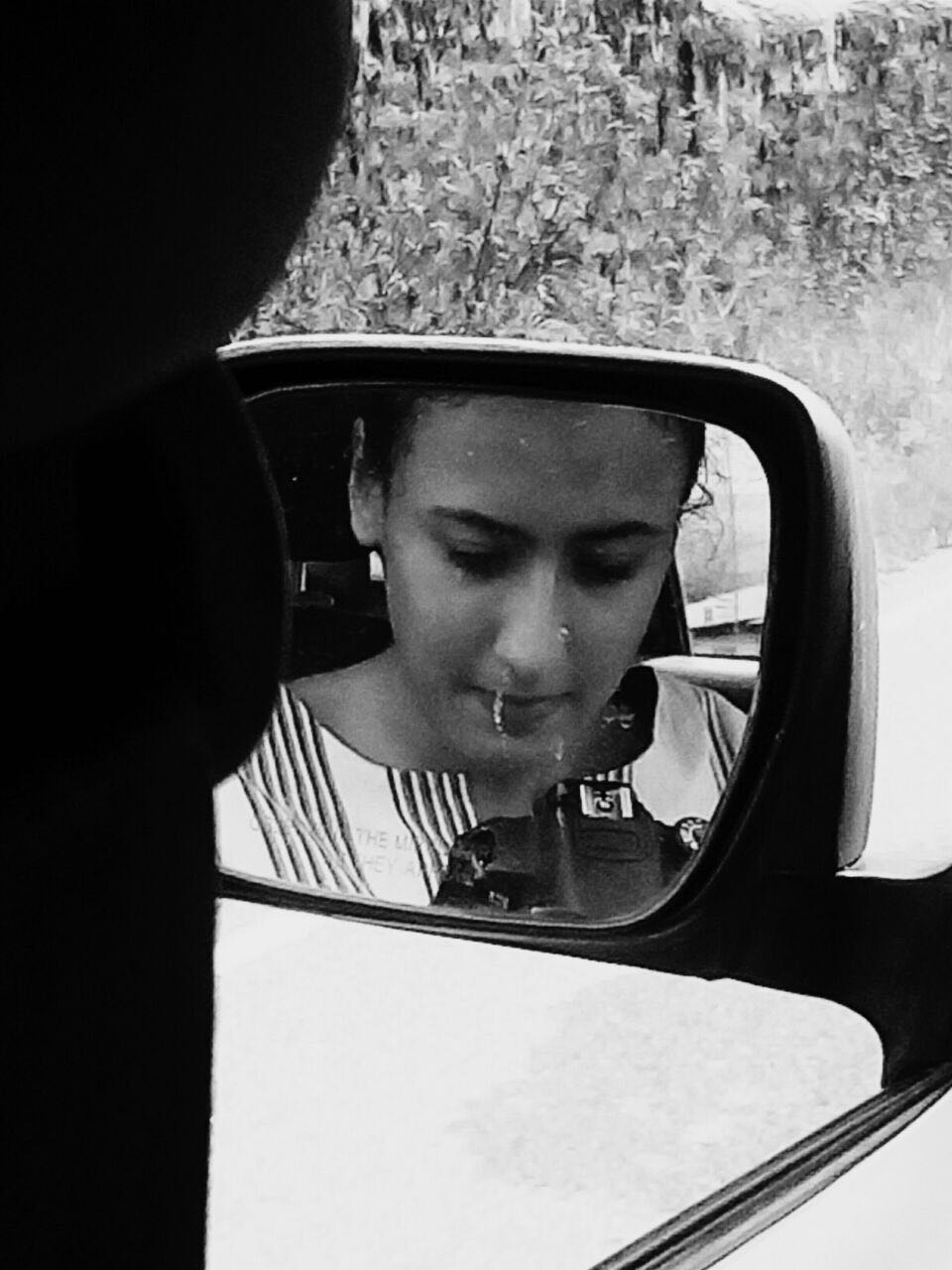 I have always had a desire to travel. As the cliché goes, if money was not an issue, I would be travelling all the time. But the real world is harsh. I do have to shuttle between cities at times, or within the city, for work. But the real joy of travelling for purely personal enjoyment often eludes me. But I know someday I will have the time and the means for the same. Thankfully, a few weeks ago day I got an opportunity to visit Meghalaya, and specifically one of its famed living root bridges in the village of Mawlynnong, on the edge of the Khasi Hills, overlooking the vast plains of Bangladesh.
It is barely 90 kms from Shillong but the altitude decreases as one approach the Bangladesh border. So, the landscape also changed as we reached slightly lower altitude. This stretch is covered with dense jungles in remarkable contrast to the bald hills we crossed earlier. Nevertheless, the roads were smooth and we reached Riwai, our first stop without any hiccups.
Riwai is a smaller village just before Mawlynnong that has also benefited from tourism boom. But it has an edge over even the more famous neighbour because it has one of those living root bridges, one of the best bioengineering achievements by any native community you can think of. There are bigger specimens available elsewhere in these hills but I was happy to spot this one as I had never come across one before.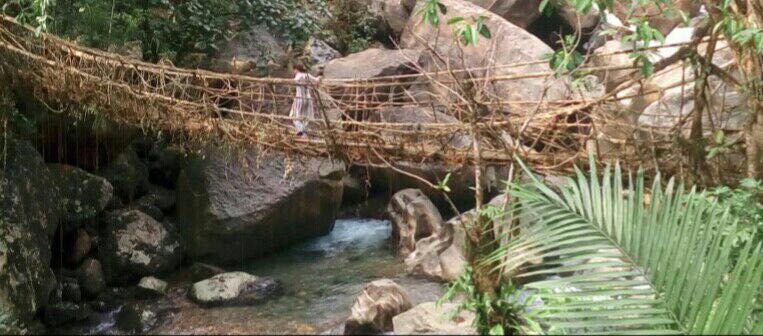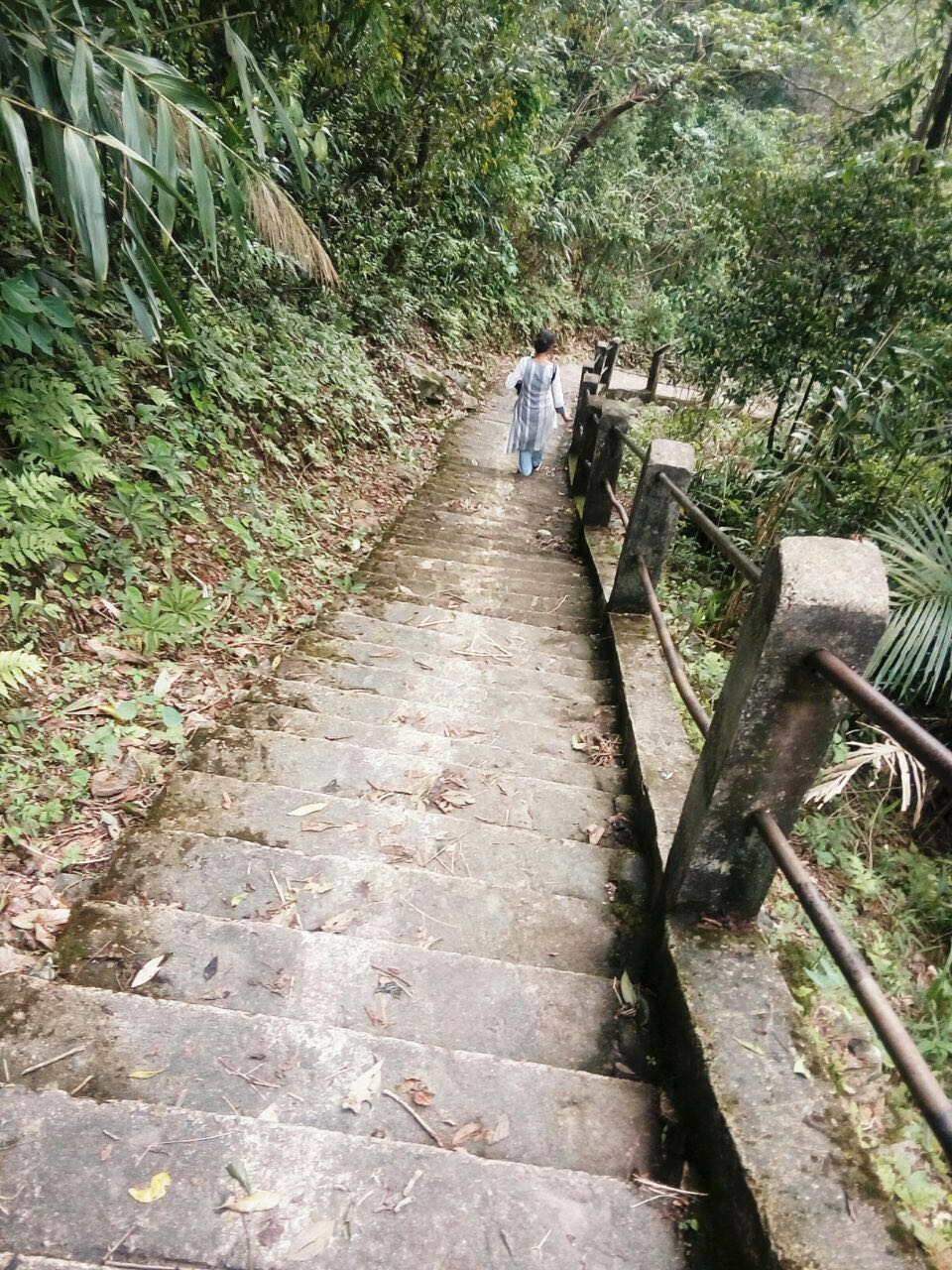 The famed cleanliness measures of the region are also visible here. Dustbins made out of bamboo are installed at every nook and corner of the village leading up to the small stream over which the banyan bridge has been allowed to "grow" over decades or probably over centuries. Having quenched the curiosity regarding the living roots bridge, we left Riwai and moved ahead to Mawlynnong. This village did not look much different from the previous one but it was bigger and had more tourist amenities such as a few restaurants (mostly serving rice and sorted items) and lodges. As the altitude is lower, the vegetation here resembles that of neighbouring state of Assam rather than what you see in Shillong.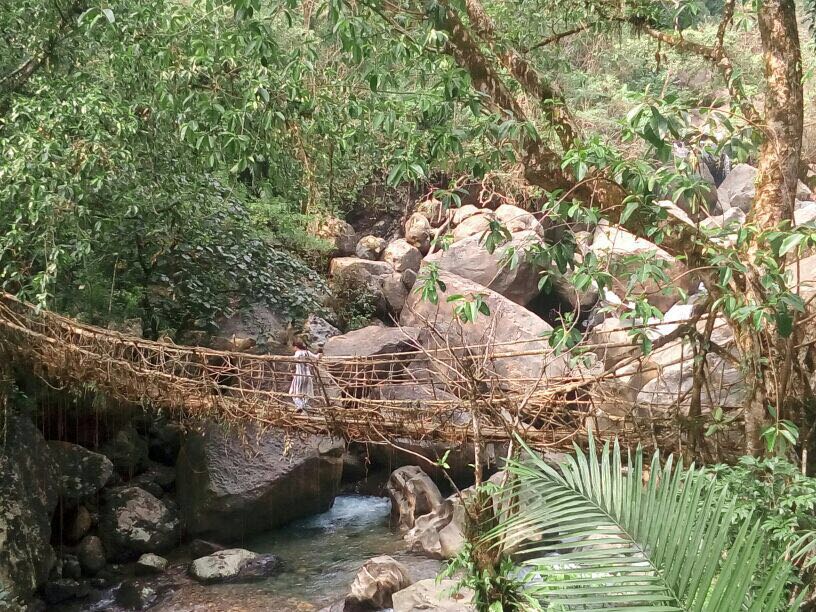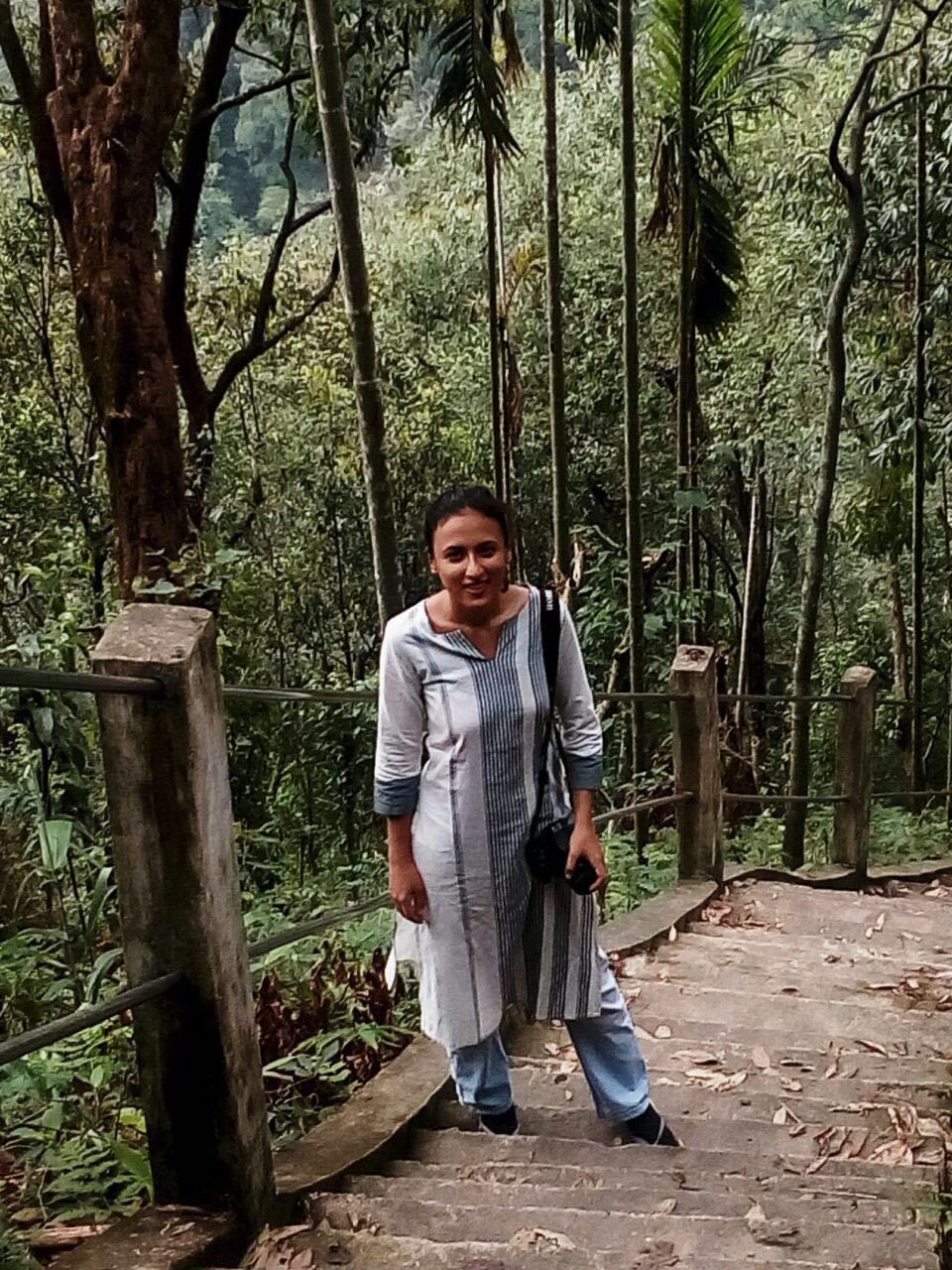 What strikes here is the discipline and tidiness that is visible in every corner of the village. The entire village was covered with the seasonal blooms of cosmos flowers and they were also attracting a lot of butterflies. In fact, this region is considered a heaven for lepidopterists and a few days here would give you more varieties than you can imagine.
They call it the cleanest Village in Asia. Now I am not sure if there can be an objective, quantifiable standard to measure the same. Nevertheless, what the tag basically and genuinely means is that is among the best maintained villages in a country where villages have come to represent nothing but backwardness and poverty. Mawlynnong is a shining example of community management, eco-friendly policies and tourism-led growth. However, do not mistake the cleanliness to be a mere gimmick aimed at tourists. These practices are ingrained in the native societies here and this is what makes it unique as well as successful.
For those who are wondering, let me tell you that most people in Delhi and other parts of India consider the North East to be very distant frontiers. But the distance is more psychological rather than physical. I just took a flight all the way to Shillong and Mawlynnong was just a couple of hours drive from there. Yes, that's how easy it is!