There was a time when a film like Fire (1996) just could not get released. Then there came a period when people like Karan Johar had to insert a series of running gay jokes in Kal Ho Na Ho (2003). One cannot blame him for that because that was the only way he could even hint at homosexuality. It took him 10 more years to show really gay people in a film, but it was just a short film, part of an anthology (Bombay Talkies, 2013) where he could do as he liked without commercial considerations.
The situation of Bollywood is nothing but a mirror to the actual situation prevailing in this country. There was a brief sunshine for the LGBT movement here around 2009 when the Delhi High Court questioned the Section 377 that criminalized "unnatural sexual activity" which included homosexuality. However, the Supreme Court upheld it again in 2013 (although recently it has agreed to have another look at it). The story of Aligarh is a bleak one, but it is set in 2010, during that little sunshine period.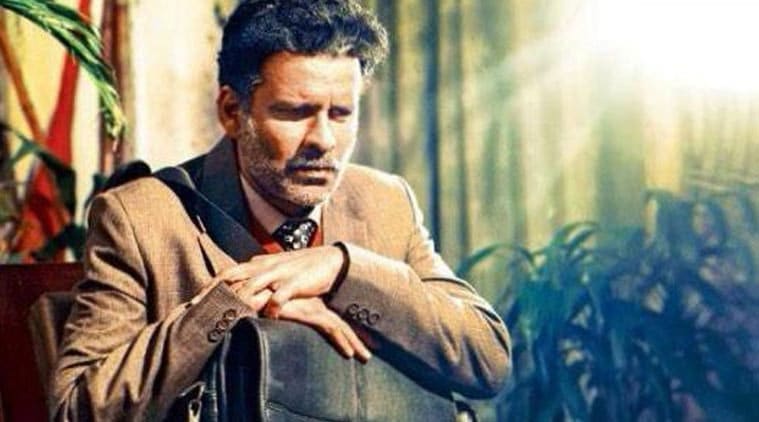 As probably every knows by now, it is a biopic of Professor Srinivas Siras (Manoj Bajpai), a Marathi scholar at the Aligarh Muslim University, who finds himself at the centre of a homosexual scandal and gets suspended, thus starting a court battle that was widely covered by the media. The film takes the safer route by offering a disclaimer and mentioning "AMU" as only "AU" for obvious reasons. However, as far as I can understand from the details available online, it is more or less accurate in its depiction of the professor's life. Even the journalist Deepu Sebastian, played by Rajkumar Rao, who befriends him to cover his story, is a real character although the Indian Express becomes "India Post" in the film.
What is more important here is what the film wants to say or what chooses to focus on. It makes a serious case for looking at the LGBT people as human beings first and upholding their basic rights to privacy and dignity just like everyone else, as argued effectively by the lawyer representing Siras (an effective cameo by Ashish Vidyarthy). In fact it is the filmmaker throwing questions at the society of viewers through this character. What rights did those people had to break into his home at midnight? Why were they not questioned or charged for invasion of privacy? Who decides what is moral or ethical and to what extent can it be allowed to be thrust on others? Why would you punish him for just not being like you?
However, if the film had carried on just in that fashion, it would have become too preachy. But the courtroom battle only appears for brief periods and the rest of the film focuses on developing the lead character to the last detail. We learn one thing after another about him. We understand where he is coming from and what his issues are. He was married once but was too "boring" for his wife. He is a published poet in Marathi. He has lived most of his life in small towns and not too comfortable around other people, especially with the gross media attention due to the scandal. He likes Lata Mangeshkar songs and a some drinks in the evening. He does not get along with his siblings but is fine with their children. Most of these details are disclosed through his conversations with the journalist and both the actors display an excellent chemistry throughout, developing a mentor-mentee relationship where the older man teaches a thing or two about life, love and poetry.
In a way, this film also questions the overall social attitude and overwhelming conformism in our society. Siras gets thrown out of a rented accommodation just for being a bachelor. Deepu has a much easier life but even he has to go through the whimsies of atrocious landlords in his Delhi PG. Anyone who has left his home and moved to another city either for studies or for work would identify with these situations. At the same time, the film does not also miss out on Siras's own contradictions. He is a staunch vegetarian from a Brahmin family who does not let Deepu touch his food. This is where the film elevates itself from just about being about one victim and transforms itself into a social commentary and explore the vice like trip of traditions and religion, even on people who are considered heretics by the same rules.
Director Hansal Mehta is going through a very productive phase right now. It is his third film in three years after a long period of lull. It is great to see that he is managing to get funds for making such films which was probably not available earlier, thus explaining long gaps in his filmography prior to Shahid. It would also be unfair if I do not mention some of the technical aspects of the film. Satya Rai Nagpaul's cinematography attracts attention because of its longish takes. Especially the opening sequence lasts several minutes and sets up the proceedings very clearly. There are long moments of silence and nothingness, forcing the viewers to experience the solitude of the character. Apurva Asrani, who is the editor as well as the writer of the film, mostly keeps the proceedings austere and minimalistic. This is why a brief period of Deepu's sexual encounter with his female boss juxtaposed with Siras's own moments on the bed with his partner seems a bit awkward and makes one look away from the screen for a while. Nevertheless, it is only a brief interlude in an otherwise completely focused film that avoids the temptation of sensationalizing the subject matter, just like this year's Oscar favorite Spotlight.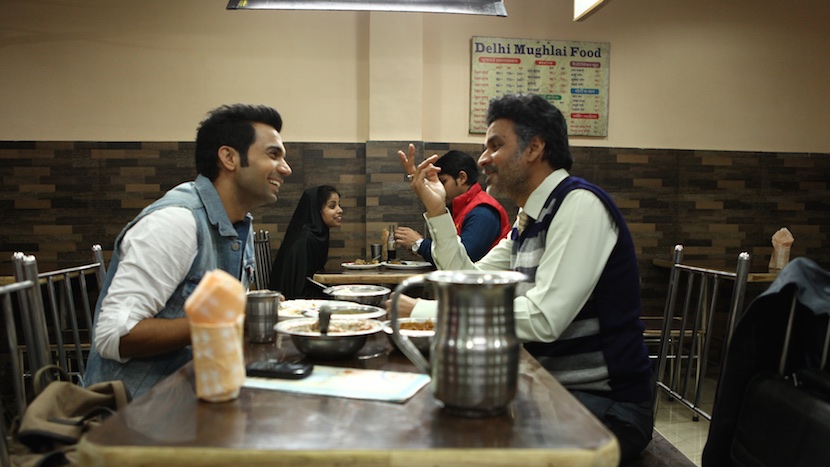 Finally, this film is all about Manoj Bajpai. If is not that Rao is not great in his role but Bajpai's is the author backed role and he once again tells Bollywood what he can do and how the industry has mostly failed to come up with projects worthy of his abilities. It is not merely about his expressions but also the body language that he summons to play this role in a manner we rarely get to see. Aforementioned long sequences are focused mostly on Bajpai's face who does not let the audience see anyone else other than that 64 year old professor he is playing. I do not know when the section 377 will go away but I am sure Manoj Bajpai's Professor Siras will remain etched in the memory of everyone who has seen the film.